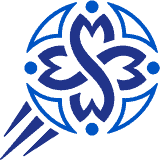 Mindful Sports For Kids teaches mindfulness and sports together
Mindful Sports For Coaches provides team building and mindful leadership strategies to help create a successful season
Mindful Sports offers a range of high-quality after-school and summer programs for young athletes and valuable online and in-person workshops for coaches. During the global health crisis, Mindful Sports is also offering live programming and an interactive athletic and mindfulness show for kids
Why Mindful Sports For Kids?
Sports is the newest and most exciting arena to teach mindfulness to children. Sports requires all the skills of mindfulness – paying attention on purpose, returning to the present moment, coping strategies for stress, and resilience. The merger of mindfulness practice, sports education, and compassionate adult teachers is a win-win-win. Children who practice mindfulness while learning sports and having fun will be prepared to handle future challenges on and off the field.
Mindful Sports For Kids teaches age-appropriate mindfulness through sports and provides a strong foundation for young athletes. Whether your child is playing a sport for the first time or is competing at a travel level, Mindful Sports For Kids is a great way to improve their mental and physical skills.
Why Mindful Sports For Coaches?
Mindful Sports For Coaches provides important team building resources to create a successful season. Learning to coach mindfully opens up new possibilities for improving communication to players, implementing personal philosophies, and supporting an effective environment for player development.
Whether you are a professional coach preparing for high level competition, or are a volunteer for your local league, mindful coaching allows your expertise to flow to your players and for your players to flourish.  
Mindful 
Sports
For Coaches workshops provide powerful methods designed to inspire and motivate any team of athletes, from preadolescents to professionals.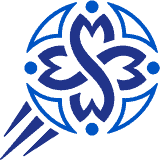 Check out this great article on Mindful Sports, in the [...]
When I played and coached professional baseball in Europe and [...]