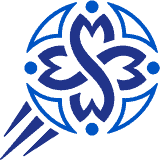 Mindful Sports offers after-school and summer camps for children, self-regulation biofeedback training for competitive young athletes, and virtual interactive programs teaching mindfulness and athletic activities to kids.
Mindful Spots provides online certification courses for coaches on mindfulness and how to teach mindfulness to young athletes.
Why Mindful Sports For Kids?
Mindfulness helps children self-regulate, form better relationships to challenging emotions, and improve their capacity to be present and focus. Sports is the newest arena to teach mindfulness to children. When kids are running around at play and enjoying physical activities, they may be more open to learning new social and emotional skills. Children who practice mindfulness while learning sports and having fun will be preparing themselves to handle a spectrum of different challenges – on and off the field.
Mindful Sports for Kids teaches age-appropriate mindfulness through sports. Whether your child is playing a sport for the first time or is competing at a travel or showcase level, Mindful Sports for Kids is a great way for them to learn valuable emotional regulation skills and have a ton of fun!
Why Mindful Sports For Coaches?
Mindful Sports for Coaches teaches coaches about mindfulness. Beginning with our Foundations course, coaches learn about mindfulness for themselves. This simple four-week course helps coaches of young athletes learn new ways to manage the stressors and challenges of coaching youth sports.
Our second course, Mindfulness in Action, prepares coaches to teach mindfulness directly to their young athletes. Whether you work with preadolescent kids learning sports for the first time, or training highly competitive travel and showcase athletes, you can help children learn to self-regulate, form better relationships with difficult feelings, achieve optimal levels of performance and experience, and gain the capacity to use their new social and emotional skills when facing everyday challenges.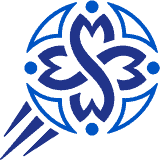 In New York City and large parts of the northeast, [...]
Check out this great article on Mindful Sports, in the [...]
When I played and coached professional baseball in Europe and [...]