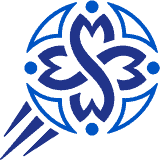 Mindful Sports offers after-school programs and summer camps for children and provides online certification courses for coaches on how to teach mindfulness to young athletes.
Mindful Sports has a mandatory COVID vaccination policy:
for all of our coaches and staff. Including a mandatory booster policy for all eligible team members
for all children ages 5+ using our indoor facilities. Beginning with Summer Camp '22, all Mindful Sports children ages 5+ must be fully vaccinated
Why Mindful Sports For Kids?
Mindfulness helps children:
learn self-regulation skills
form better relationships to challenging emotions
improve their capacity to be present and focus.
When kids are running around at play and enjoying physical activities, they may be more open to learning new social and emotional skills.
Children who practice mindfulness while learning sports and having fun will be preparing themselves to handle a spectrum of different challenges – on and off the field.
Mindful Sports also offers self-regulation biofeedback training for competitive young athletes, a mindful games program that teaches mindfulness with popular kids' card games and board games, and virtual interactive online programs teaching mindfulness and athletic activities.
Mindful Sports teaches age-appropriate mindfulness through sports. Whether your child is playing a sport for the first time or is competing at a travel or showcase level, Mindful Sports is a great way for them to learn valuable emotional regulation skills and have a ton of fun!
Why Mindful Sports For Coaches?
Mindful Sports for Coaches teaches coaches about mindfulness. In our Foundations course, coaches learn about mindfulness and how to begin a personal practice. This simple four-week course helps coaches learn new ways to manage the stresses and difficulties of working with young athletes (and their parents).
Our second course, Mindfulness in Action, prepares coaches to teach mindfulness to their young athletes. Coaches learn how to teach children self-regulation strategies, to form better relationships with difficult feelings, and to achieve optimal levels of performance and experience. Whether working with preadolescent kids or training highly competitive travel and showcase athletes, coaches will learn a variety of ways to teach mindfulness to preadolescent children and adolescents.
Coaches will be able to help their young athletes of all ages learn how to use new social and emotional skills when facing both on and off field challenges.
My kids (5.5 and 8 years old) are signed up for Mindful Sports this semester and I have been so impressed with Sam and his team of coaches!!! I've observed the primary and elementary clubs and the adults are involved, excited, using age appropriate language, and implementing a strong after school program.
Mindful Sports After-School Parent
The Mindful Sports League is here! The Mindful Sports League [...]
Mindful Sports is thrilled to announce the launch of our [...]
Summer is fast approaching! With the opening of Mindful Sports [...]