Winter 2022 Programs
January 3rd/10th – March 25th
Engaging creative play, athletics, and mindfulness training help children have fun, stay safe, and learn the foundation of valuable social and emotional skills. All program curriculum can be tailored with families before a season starts and are adaptable during the season with the kids. Offered sports are baseball, kickball, soccer, flag football, a variety of fun camp games, and/or any combination of activities! Indoor activities include Mindful Art, Mindful Games, and Mindful Drama.
Outdoors & Indoors

Mindful Sports offers two different programs. After-School Afternoons are outdoors with a convenient indoor option for severe inclement weather. After-School Classes are outdoors only.
Program Details
Start Date: January 3rd or 10th
End Date: March 25th
Sessions: 9, 10, or 11
After-School Black Out Dates: 1/17, 2/1, 2/21-2/25 (Winter Camps Available!)
After-School Afternoons
Ages: 5-12 years old
Time: 2:35pm/3:00pm-5:30pm/6:00pm

School pick-up at dismissal (available at select schools)
Indoor space available for inclement weather (vaccinated children only)
Parent pick up available anytime before 6pm
After-School Classes
Ages: 3-12 years old
Times: 3:30pm/3:45pm – 5:30pm

45-minutes, 1-hour, or 1.5-hour sessions
Drop-off at class sites
Outdoors only
Winter Camps
Ages: 5-12 years old
Dates: January 17th, February 1st, February 21st-25th
Times: 9:00am-3:00pm

Mandatory vaccination policy for all campers
Spaces are limited!
Indoors/outdoors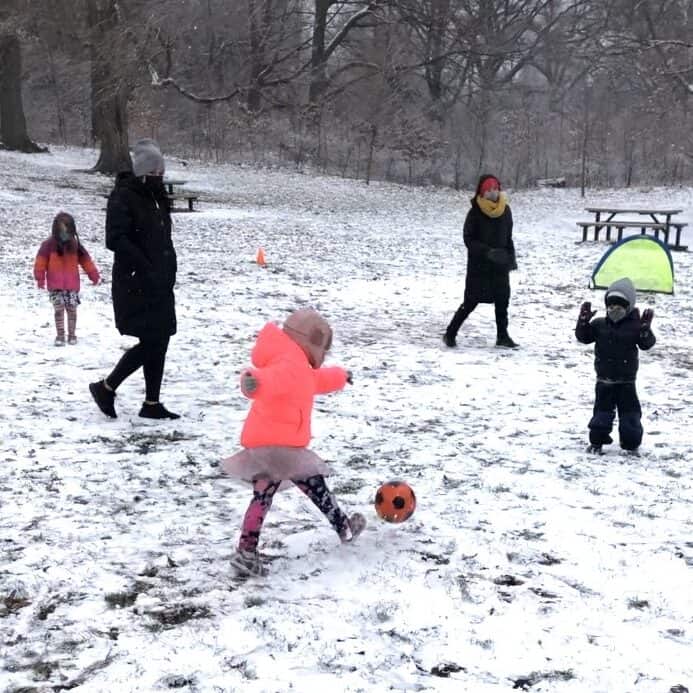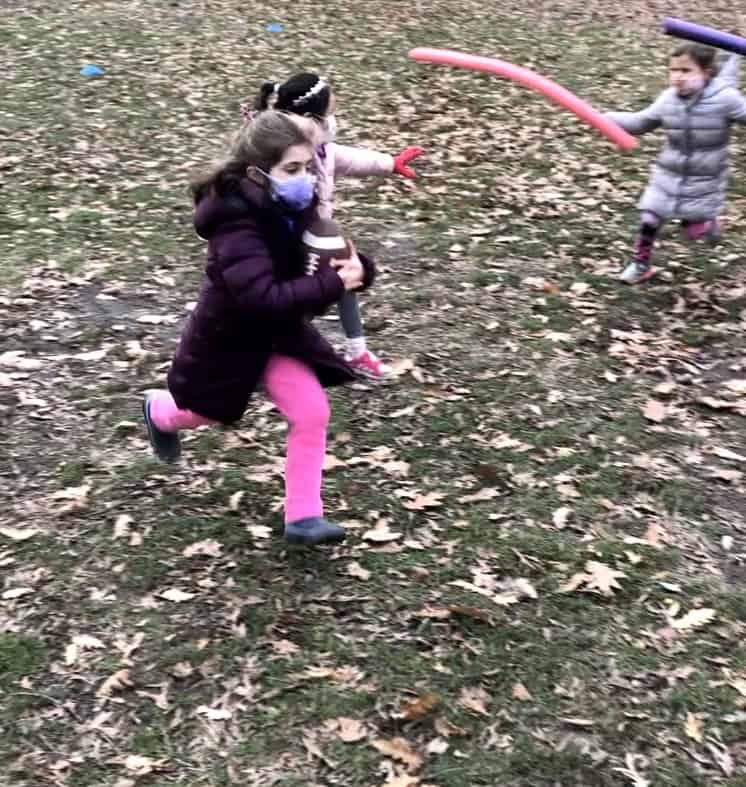 Safety
All Mindful Sports coaches are fully vaccinated. Mindful Sports has a mandatory COVID vaccination policy for all of our team members. Beginning January 3rd, 2022, all Mindful Sports coaches must also have received booster shots if/when eligible.
All children ages 5+ must be vaccinated to use our indoor facilities, beginning January 3rd, 2022.
Winter programs will be following our COVID Safety Guidebook. All of our winter programs are contingent on COVID general metrics and city, state, and national guidelines maintaining acceptable levels in local communities. In the event of individual and group COVID cancellations or COVID full program cancellations, refunds and partial refunds will be provided. For a copy of our Safety Guidebook, or any other questions, please email contact@mindful-sports.com.
Winter Weather
Mindful Sports does our best to keep programs on outdoors, and make sure children are safe and comfortable. For more information on our winter weather guidelines and metrics to determine safe outdoor play, please reach out to us at contact@mindful-sports.com.
After-School Classes
1 weekday/week
45-minute class (Ages 3-4 only): = $550
1-hour class: = $550
1.5-hour class: $795
After-School Afternoons
1 weekday/week: = $1295/weekday
2 weekdays/week: = $1195/weekday
3 weekdays/week:=  $1095/weekday
4 weekdays/week: = $995/weekday
5 weekdays/week: = $895/weekday
Adapting for Today
All programs follow our COVID Safety Guidebook process and procedures, available upon request. Some games have been re-designed for social distancing and to limit equipment sharing.
Questions about the Winter Season or Mindful Sports in general? For more information on registration, our fall program, or our COVID Safety Guidelines, please don't hesitate to drop us a line at contact@mindful-sports.com.
Thank you again for creating such a wonderful program! I can't express enough what a game-changer it is for (my child) and so many other kids!

PS321 parent and teacher